About Prabhu Poly Pipes Ltd.
Drawing upon our rich & unique experience in manufacturing of uPVC Pipes, we started marketing our pipes under our brand name NATRAJ PIPES. From modest beginning in 2006 when the unit of uPVC Pipes was set up, we have grown from strength to strength over the years, with a new unit for HDPE pipes set up recently in 2019. We have been expanding and diversifying rapidly and today we have been recognised as one of the leading companies in PVC and HDPE Pipe manufacturing business under our brand name NATRAJ PIPES.
We have established ourself as a major player in eastern India with a wide network of distributors and dealers. The major factor behind our success in a short span of time is our market driven approach and uncompromising attitude with respect to quality. We have well defined and stringent quality assurance systems where in all employees from top to bottom are responsible for quality & services.
Our constant endeavour to follow strict quality controls have enabled us to get certified by Bureau of Indian standards (BIS) for ISI marking for four of our products under IS 12818:2010 ( uPVC pipes for Borewell), IS 4985:2000 ( uPVC pipes for Potable water supplies), IS 10124 (for uPVc fittings), IS 14182:1994(solvent cement for joining uPVC pipes), IS 4984:2016 (for HDPE pipes). We have also been certified as ISO 9001:2015 company for following stringent Management controls.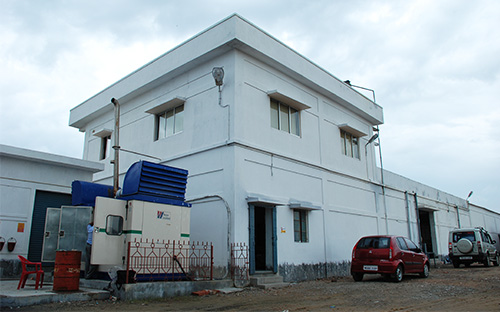 We have strong belief in our three core values : Commitment - Speed - Integrity, which makes us to have a strong commitment for the market we operates in, adhering to timely delivery schedules and strongly following stringent quality parameters.
We have a prestigious client list ranging from the leading construction companies of India like L&T ECC Division, Simplex Infrastructure Ltd, Bhilai Engineering Company, Border Security Force, Indian Railways and Government organization Public Health & Engineering Department, West Bengal, Water Resources Dept, Govt. Of West Bengal, P.W.D govt Of West Bengal to name a few.
We are currently manufacturing Upvc pipes from 1/2 inch (15 mm) to 12" inch ( 330 mm ) diameter following various Indian and International Standards namely IS-4985, IS-12818, IS 14182, ASTM and DIN standards as well as of specific customer specification. Our latest addition in our product range has been a complete range of PVC Fittings, Column and HDPE Pipes.