ABOUT US
Prabhu Poly Pipes Limited came into existence at Sankrail Industrial Park, Howrah, West Bengal in 2006.
Drawing upon our rich & unique experience in manufacturing of uPVC Pipes, we started marketing our pipes under our brand name NATRAJ PIPES. From modest beginning in 2006 when the unit of uPVC Pipes was set up, we have grown from strength to strength over the years. We have been expanding and diversifying rapidly and today we have been recognised as one of the leading companies in PVC Pipe manufacturing business under our brand name NATRAJ PIPES.
More...
Our Values
At

Prabhu Poly Pipes Ltd

., our prime focus is on customer satisfaction which we believe can be achieved following our three core values.
INFRASTRUCTURE
A solid base helps us leap higher
Located in Sankrail Industrial Park, Howrah, West Bengal, India in a sprawling campus we have over 60,000 sq.ft. of cover shed housing extrusion plants and other allied state of art machinery. We have a separate raw material godown and a shed for storing finished goods.
A well-structured framework combined with latest technology has helped us to arrive at a zero defect manufacturing process.
More...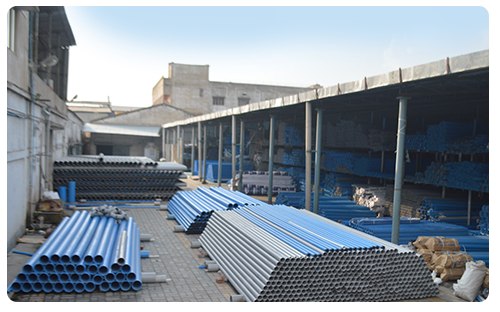 CERTIFICATIONS
We feel proud for being accredited by both Indian and international organisations for our quality product and systems.
In such a short span we have been accredited for following a high quality manufacturing system as an ISO 9001:2008 certified company.
Further we have been certified by Bureau of Indian Standards (BIS) for our various products which are being marked as BIS Certified products.
More...
Some of our Esteemed Clients